C.A.M.P.s 50th Anniversary
20/11/2021,2:30 pm

-

5:00 pm

FREE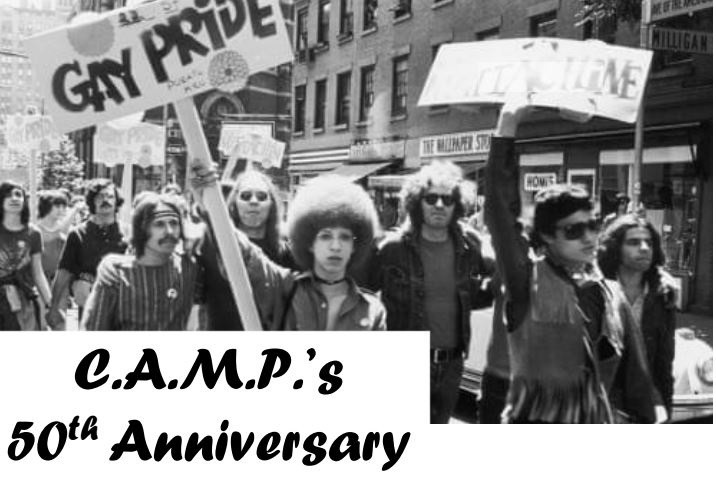 WA's first 'Gay Rights' group, Campaign Against Moral Persecution (C.A.M.P.) formed 50 years ago in 1971. Join us to celebrate this historic milestone to honour the work of CAMP's founders and share colourful gems from our LGBTI+ history.
An elegant High Tea and cafe style conversations will connect us to our past and strengthen our unique (and fabulous) intergenerational bonds.
Presentations by original founding members of C.A.M.P. A once-in-a-lifetime opportunity to learn about WA's early activism for LGBT rights, and revisit the spirit of the times.