Melissa Palinkas: A Decadent Feast
10/11/2021,6:30 pm

-

9:30 pm

$127.69 – $138.24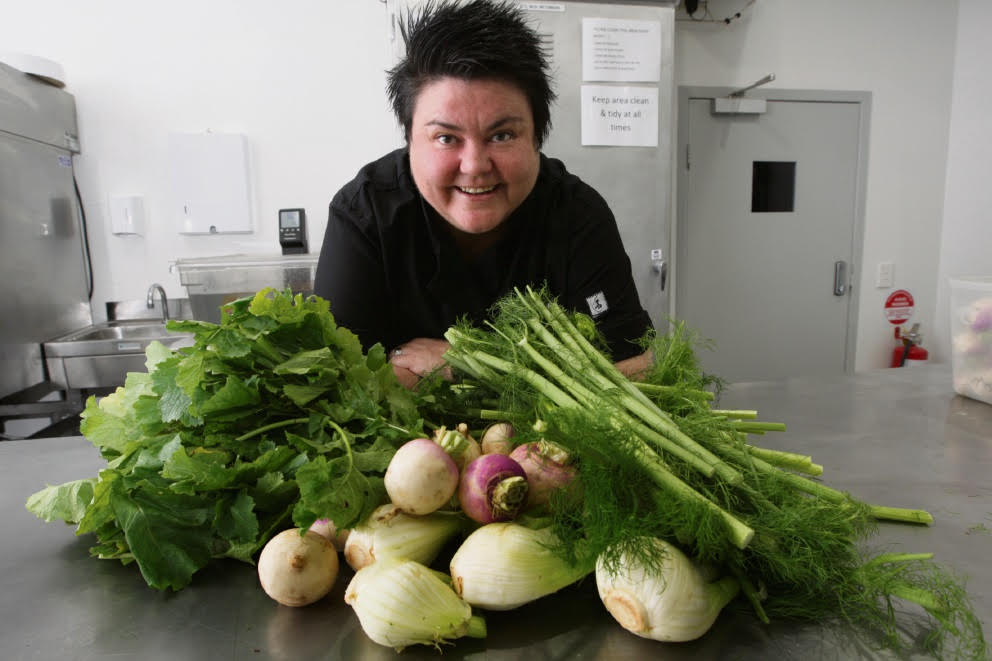 A very special evening hosted by WA Good Food Guide's 2019 Chef of the Year, Melissa Palinkas (Young George, Ethos Deli) who is renowned for her nose-to-tail, root-to-shoot, no-waste approach to food. Melissa will explain her philosophy to food and patrons will enjoy a 3-course meal with matching wines. Come experience a night of fine dining in a private cellar with a touch of Pride. Presented by Coles.
Featuring a 4 course share menu, including a matched wine per course in the intimate setting of the Young George cellar. Seating is strictly limited so be quick.
MENU
On arrival snacks
Pickled cuttlefish toast / kosho
Pea & lemon lettuce cup
Sushi rice cake / avocado / pickled ginger / sesame
On the table
YG house sourdough / butter
Porchetta di coppa / mustard
Smoked ricotta / vegetables
Main course
Wagyu beef neck / charred onions / mushroom sauce
Sides
Potato hash browns / relish
Butter leaves / mustard dressing / parmesan
Dessert
Meringue / banana / passion fruit
About Melissa Palinkas
The food produced by Young George executive chef and co-owner Melissa Palinkas has been lavished with praise by food reviewers who describe her food with words like 'inventive, fun, smart, original and drop dead gorgeous'.
While she enjoys producing an innovative menu, Melissa runs a sustainable kitchen, making the best use of every part of vegetables and meats and minimising waste and plastic use.
Her 'nose to tail' or 'root to shoot' approach to cooking means that nothing is wasted. The trimmings of vegetables and meats are used in stock and leftover vegetables are fermented or used for preserves.
She tries to reduce the carbon footprint of the kitchen by reducing the use of disposable plastics in her restaurant. Sauces are stored in recycled glass jars and she sends the restaurant's own crates to suppliers to be filled with produce.
Melissa's first kitchen job was at the Brass Monkey, in Northbridge in the very early 90s. She has worked overseas in London and Dublin before taking the head chef at The Cabin in Mt Hawthorn for 4 years, before setting up Young George, which she describes as a neighbourhood bar with a serious focus on food. www.younggeorge.com.au
In 2019 Young George was awarded its first chef hat by the Good Food Guide Australia and 2 weeks later Melissa was awarded, title of Chef of the year by the WA Good Food Guide.
Melissa has featured in Publications such as Gourmet Traveller & Delicious magazine.