Pride WA is an Incorporated Association, governed by a volunteer management committee and headed by a CEO.
The current sitting committee are: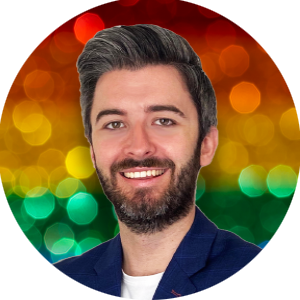 Curtis Ward (He/Him)
President
Curtis has been a member of Pride WA's committee of management since his election to the committee in February 2017. Curtis held the position of Committee Secretary from 2017 until his appointment as President in 2020.
Outside of Pride WA, Curtis works as a barrister and solicitor in family law matters. He was appointed as Commissioner for Legal Aid by the Attorney General of Western Australia in 2021. Curtis is also a nationally accredited Mediator, Independent Children's Lawyer and Collaborative Professional.
In 2020, Curtis was named a Local Hero by the City of Vincent in recognition for his contributions to the community.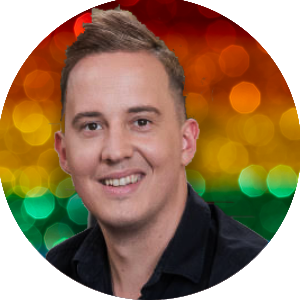 Callan Kneale (He/Him)
Senior Vice President
Callan is a designer/architect based in Perth, with creative outlets in both performance, events management & music. Callan is also a member of Perth's LGBTQIA+ hockey club the Pythons. As new member of the committee he hopes to continue to strengthen his connection to the LGTBQI+ community and continue to create events, places & spaces that allow the community to feel connected and thrive.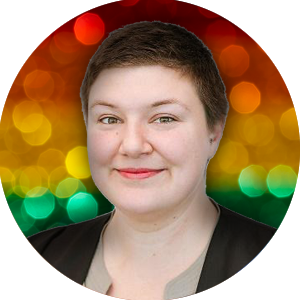 Kate Buckle (They/ She)
Vice President
Kate identifies as non-binary and pansexual, combining her lived experiences with her desire to advocate for the Queer community. They are a senior fire safety engineer working in Perth who has incorporated queer advocacy into their workplaces.
Kate is currently a committee member on the City of Perth LGBTQIA+ Advisory Committee and for LGBTI Professionals Networking. They bring a safety focus, risk management skills and organisational experience to the executive.
In their quiet time, Kate will usually be found gardening at home or visiting small towns with their fiancée for bush-bashing getaway adventures.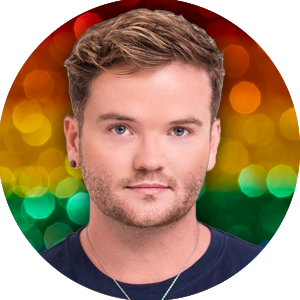 Joshua Haines (He/ Him)
Secretary
Joshua is a bisexual man based in Perth, Western Australia with a Bachelor of Arts in Media & Communications, and Arts Management (WAAPA). Since 2013, Joshua has worked on feature films, broadcast television, music videos, theatre, and various creative arts festivals – bringing an extensive arts administration acumen to his position on PrideWA's Committee of Management.
After working across the Philanthropy and Access departments at the West Australian Ballet, Joshua now works as an Administrator at the Barking Gecko Theatre. He works closely with the development and creative learning teams to foster a love of live theatre, and wellbeing, within young people – owing to his growing passion for increased access to the arts for all communities, and mental health advocacy.
Joshua is an avid reader, and writer, having self-published a queer mystery novella in 2018, and habitually providing arts journalism for OUTinPerth and XPress Magazine. In his downtime, Joshua is entangled in various artistic pursuits, a caffeine addiction, and hiking.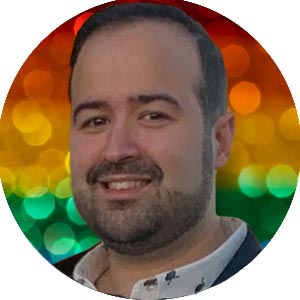 Michael Felix (He/Him)
Treasurer
Michael is a CPA who brings a high level of financial experience to PrideWA, with over 10 years' experience as head of financial operations for a leading WA agricultural machinery business, specialising in M&A and commercial growth. Michael being a welcome of knowledge having worked with other leading community organisations such as WA Aids Council (WAAC) and The Samaritans.
Michael is excited about the new direction that Pride WA is going and am keen to see it move towards being a more significant part of our community and help us to be a "Community". With the appointment of a CEO, its well on that path to being a broader advocate for the entire community.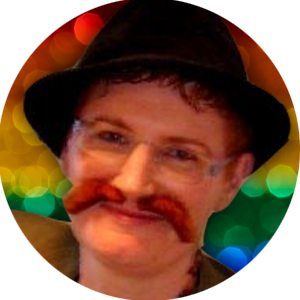 Alex Dearlove (She/Her)
Committee Member
Alex has a proud history of involvement in LGBTQ+ rights activism, including Act Up Sydney, volunteering for Mardi Gras, and disability activism as a member of Touching Base Inc., an advocacy and training group representing sex workers and people with a disability.
A former lawyer, Alex has practical knowledge of company administration and am a past committee member of WA and NSW based associations.
Recently retired, she has the time, energy and commitment to support Pride WA as it takes its next steps under a new constitution.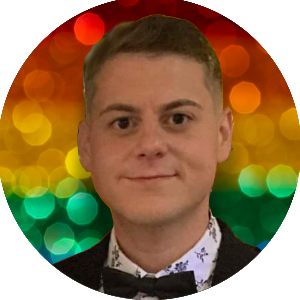 Joey Kessler (He/Him)
Committee Member
Joey has also had the privilege to previously serve on the Rainbow Labor WA, Crown Pride, & Department of Communities Charged up for Work committees and is currently a committee member for the Perth Rams Rugby Union Club & LGTBI Professionals Networking Group.
Joey brings with him extensive knowledge of fundraising, event planning, public speaking, community organizing, and project oversight.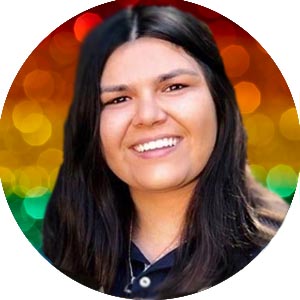 Ashara Wills (She/Her)
Committee Member
Ashara is a multicultural young professional who has worked through the ups and downs of being queer from a young age. She has established a strong foundation of support through her family and friends whilst also surrounding herself in the AFL community.
Ashara currently works in the community services and development sector, whilst owning and operating a small website business in Perth. In her off time Ashara is an AFL coach where she focus on player relationships, developing positive team culture and achieving results as a team. Her hobbies include all things AFL, going out 4x4ing and being around family and friends.
Ashara is all about inclusivity, sharing experiences and supporting disadvantaged groups such as young people.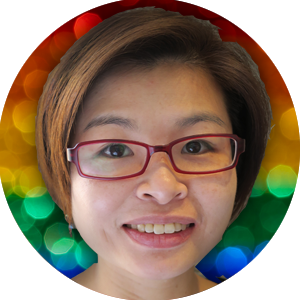 Cynthia Wong (She/ Her)
Committee Member
Cynthia joined the committee in 2022. A Christian lesbian migrant from a multi-cultural background, she believes in equity for everyone, especially the unseen, discriminated and marginalised. She values giving back to the communities that she is a part of, and has previously led community groups that support lesbians coming out, reconciliation groups for individuals struggling with faith and sexuality and youths.
A recovering workaholic, she runs her own business Empower2Free that equips the next generation with life-skills to be future-ready while serving on a number of boards as Finance Director. Married to another workaholic, Cynthia and wife tries to garden, explore food places etc in Perth in an attempt to achieve a semblance of a work-life balance.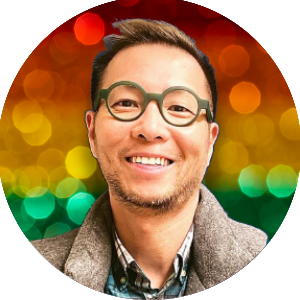 Choon Tan (He/Him)
CEO
Choon joined Pride WA in 2019 and has been called upon to utilise his CPA qualification to become CEO in 2021. A former Sydneysider who now firmly calls Perth home, he had previously volunteered over some years for Mardi Gras and is excited to leverage his experience to help Pride WA grow.
Choon holds an MBA and has worked in marketing in the entertainment and online retail industries for 20 years. Along with his partner of 16 years, Choon is a foster parent to two energetic boys.