Pride WA is an Incorporated Association, governed by a volunteer management committee and headed by a CEO.
The current sitting committee are: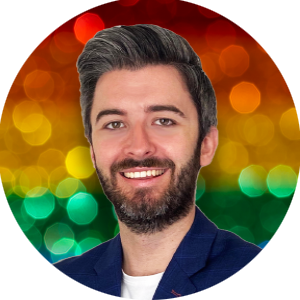 Curtis Ward (He/Him)
President
Curtis has been a member of Pride WA's committee of management since his election to the committee in February 2017. Curtis held the position of Committee Secretary from 2017 until his appointment as President in 2020.
Outside of Pride WA, Curtis works as a barrister and solicitor in family law matters. He was appointed as Commissioner for Legal Aid by the Attorney General of Western Australia in 2021. Curtis is also a nationally accredited Mediator, Independent Children's Lawyer and Collaborative Professional.
In 2020, Curtis was named a Local Hero by the City of Vincent in recognition for his contributions to the community.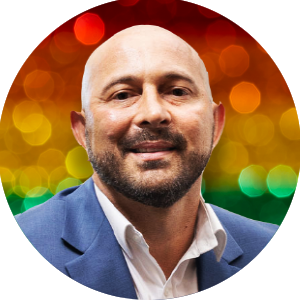 Gerry Matera (He/Him)
Senior Vice President
As a passionate advocate for Aboriginal and LGBTQIA+ community affairs, Gerry has founded a number of successful Aboriginal-owned businesses in the renewable energy, construction, food and security sectors. Gerry's construction business Marawar was awarded the 2021 National Registered Aboriginal Business of the Year for driving significant growth and demonstrating ongoing engagement with the Aboriginal community, the business and government sectors and Supply Nation.
Gerry brings a high level of corporate executive experience to the organisation. He is also the Chairman of Global Roaming Pilbara Foundation, set up to tackle issues head on that face many remote Aboriginal communities. Gerry is excited to use his skills and expertise to help the community belonging to another part of his identity.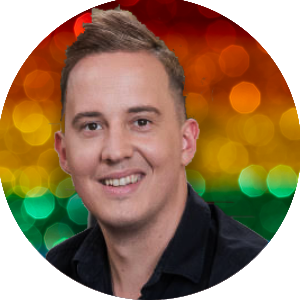 Callan Kneale (He/Him)
Vice President
Callan is a designer/architect based in Perth, with creative outlets in both performance, events management & music. Callan is also a member of Perth's LGBTQIA+ hockey club the Pythons. As new member of the committee he hopes to continue to strengthen his connection to the LGTBQI+ community and continue to create events, places & spaces that allow the community to feel connected and thrive.
Andrew Duirs (He/Him)
Secretary
Andrew Duirs (He/Him) joined the management committee in 2021. He has worked as a counsellor and psychologist for over 30 years. He currently works in tertiary education and private practice. Andrew is committed to equality, diversity, and inclusion as the foundations of individual and community wellbeing.
Andrew values meeting new people, gardening, cooking and travel. He has 3 amazing sons and enjoys a busy family life with them and their partners.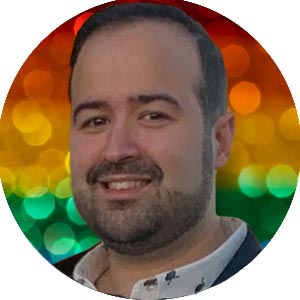 Michael Felix (He/Him)
Treasurer
Michael is a CPA who brings a high level of financial experience to PrideWA, with over 10 years' experience as head of financial operations for a leading WA agricultural machinery business, specialising in M&A and commercial growth. Michael being a welcome of knowledge having worked with other leading community organisations such as WA Aids Council (WAAC) and The Samaritans.
Michael is excited about the new direction that Pride WA is going and am keen to see it move towards being a more significant part of our community and help us to be a "Community". With the appointment of a CEO, its well on that path to being a broader advocate for the entire community.
Paul Henderson (He/Him)
Committee Member
Paul ("Hendo") was recently elected onto the committee from March 2020. He is a passionate and enthusiastic individual who is always willing to have a chat over coffee regarding Pride WA matters.
He is a corrosion engineer during the week, and a bruncing and coffee connoisseur on weekends. Paul was also selected as one of Out For Australia's 30 Under 30 award recipients for WA in 2020.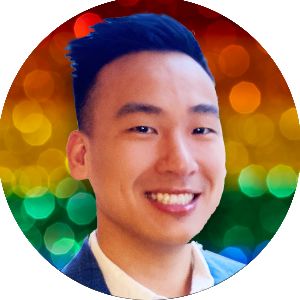 Marc Lim (He/Him)
Committee Member
Marc is a local Perth boy with his heart and toes forever buried on the sandy beaches of WA. Joining the management committee in 2021, he continues to strengthen bonds within the Perth LGBTQIA+ community in a quest to share our diverse strengths and experiences with everyone. 
As a young professional, he has spent the last 6 years developing project management skills in the offshore industry to deliver subsea energy installation and intervention projects. When he isn't buried behind a keyboard he will be in the kitchen with a new recipe while trying not to burn off an eyebrow.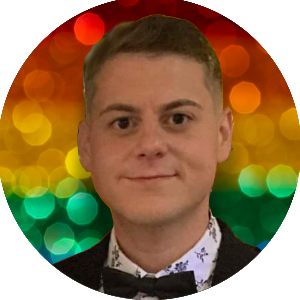 Joey Kessler (He/Him)
Committee Member
Joey has also had the privilege to previously serve on the Rainbow Labor WA, Crown Pride, & Department of Communities Charged up for Work committees and is currently a committee member for the Perth Rams Rugby Union Club & LGTBI Professionals Networking Group.
Joey brings with him extensive knowledge of fundraising, event planning, public speaking, community organizing, and project oversight.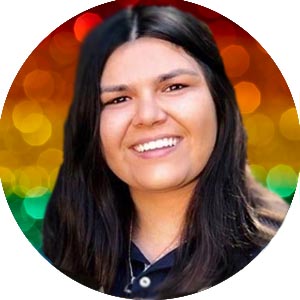 Ashara Wills (She/Her)
Committee Member
Ashara is a multicultural young professional who has worked through the ups and downs of being queer from a young age. She has established a strong foundation of support through her family and friends whilst also surrounding herself in the AFL community.
Ashara currently works in the community services and development sector, whilst owning and operating a small website business in Perth. In her off time Ashara is an AFL coach where she focus on player relationships, developing positive team culture and achieving results as a team. Her hobbies include all things AFL, going out 4x4ing and being around family and friends.
Ashara is all about inclusivity, sharing experiences and supporting disadvantaged groups such as young people.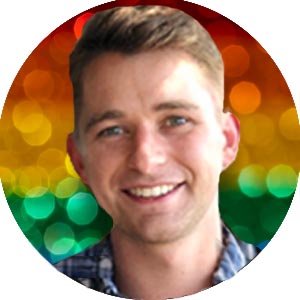 Sam Matyear (He/Him)
Committee Member
Sam joined Pride WA in September 2021 having recently returned to Perth from the Eastern States. With a decade's experience as a political advisor and government relations specialist, Sam assists businesses and not for profits in their dealings with Government bodies.
When he's not working, he can usually be found kicking around near the beach; either at the local surf lifesaving club, or one of the nearby cafes.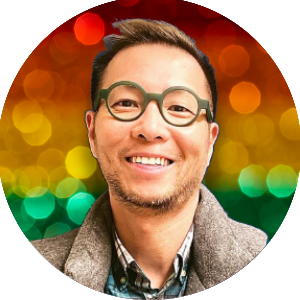 Choon Tan (He/Him)
CEO
Choon joined Pride WA in 2019 and has been called upon to utilise his CPA qualification to become CEO in 2021. A former Sydneysider who now firmly calls Perth home, he had previously volunteered over some years for Mardi Gras and is excited to leverage his experience to help Pride WA grow.
Choon holds an MBA and has worked in marketing in the entertainment and online retail industries for 20 years. Along with his partner of 16 years, Choon is a foster parent to two energetic boys.